Caroline Rowland -
founding editor & publisher
Caroline's background in business and the creative industries dates right back to when she was in primary school in the 1980s. She and a friend started a members club, charging fellow pupils £1 to join, for which they received a goody bag filled with things they had made, including a badge and a certificate. This first venture into the world of business was cut short, when the teachers discovered they were taking money from the other children and they had to give it all back!
Jump forward to 2000 and Caroline moves from her small village in Northern Ireland to the bright lights of London in search of a career in fashion photography. A year at London College of Fashion proved this was not the right path, so she moved to University of Westminster to complete a degree in Photographic Arts. This was followed by a stint of work experience in New York at Hearst Magazines, and then a career back in London, first with Getty Images then the Financial Times as a picture editor.
Caroline established 91 Magazine in her spare time whilst still working at the Financial Times (as well as running her blog Patchwork Harmony). In 2013, she finally made the leap into the freelance world and has since worked on various projects including her first interiors book - The Shopkeepers Home - published by Jacqui Small in October 2015. She took a break from 91 Magazine in 2015 after having her first child and writing her book. In 2016 she relaunched the magazine in print with a new look, new website and a new team. Find out more about Caroline's other work and read her personal blog at Patchwork Harmony.
Nicky Guymer -
deputy editor
Nicky can't remember a time when she didn't love interiors. From an 8-year-old, rearranging her childhood bedroom every weekend to today, running her own interior styling studio, she's never stopped being fascinated by the way people live. Even at 16, she applied for only one Saturday job, "At Habitat...so I could get the discount!"
In her 'previous life', as a fashion accessories buyer, she would journey into work on the top deck of the number 23 bus just to steal a peek at the passing interiors of the stucco fronted houses en-route.
Indeed, for 15 years, Vogue was work and Elle Deco the hobby. But in 2012, when her love of interiors could be silenced no longer, a career change into interior styling has resulted in her working for some of the world's most recognised publications and most celebrated interiors photographers, as well as going full circle to write for Habitat and edit their blog. Her own home featured all the way back in issue 6 of 91 Magazine, amongst others.
As well as being the deputy editor for 91 Magazine, she now runs Someday Studio, a residential interior styling company where she can exercise her love of the hunt and turn houses into homes for private clients. She does this alongside occasional editorial styling and working as a design consultant for a homewares supplier.
She lives in North West London with her husband, son and all the stuff she bought with her Habitat discount.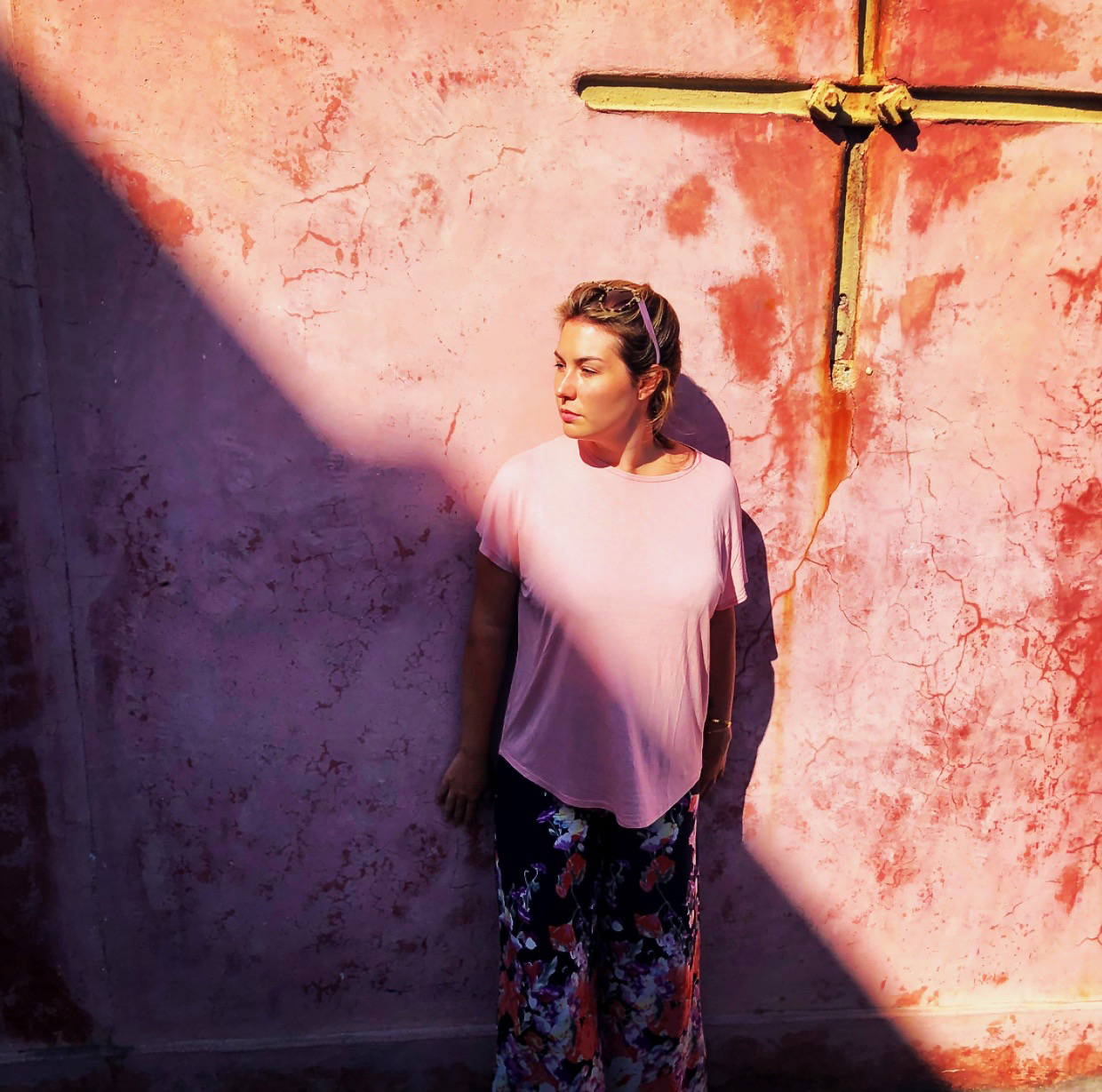 Melissa Burgess - designer
Melissa was determined to study Graphic Design at Central St Martins and knew that her portfolio needed to stand out in order to get accepted. So, she experimented with all sorts of mediums and medias including cyanotype, film photography, body paint, textures, fabrics and of course, print.
Throughout her studies, she developed a true love for layouts, paper and typography. Upon graduating, Melissa gained work experience with designer/makers and independent artists particularly on the London design circuit. She developed logos, branding, visual identities and Squarespace websites for her clients. Melissa is now launching her own brand of stationery - Maison Graphic - predominantly children's paper goods.
Between working, she loves to learn about photography, languages and loves exploring London to discover new and unique boutiques and coffee shops. She also loves finding unusual and slightly eccentric pieces to fill her cosy one bedroom flat in South London.
A fascination with what makes creative people tick, and a belief that creativity is infectious is what Sine loves most about working as a magazine journalist.

Growing up with serial-property renovator parents, Sine inevitably caught the design bug early - her young imagination first fired by a new bedroom to decorate each year! After a degree in interior and spatial design, and a few creative career twists and turns (interior design, prop making, arts and heritage marketing, interiors PR), Sine combined her passion for design with her love of writing, and trained to become a magazine journalist.

Editing, writing and copywriting for national and regional magazines and interiors brands, Sine has been contributing to 91 magazine since 2014 and loves working on features about the creative and entrepreneurial people that are the inspiration behind the magazine.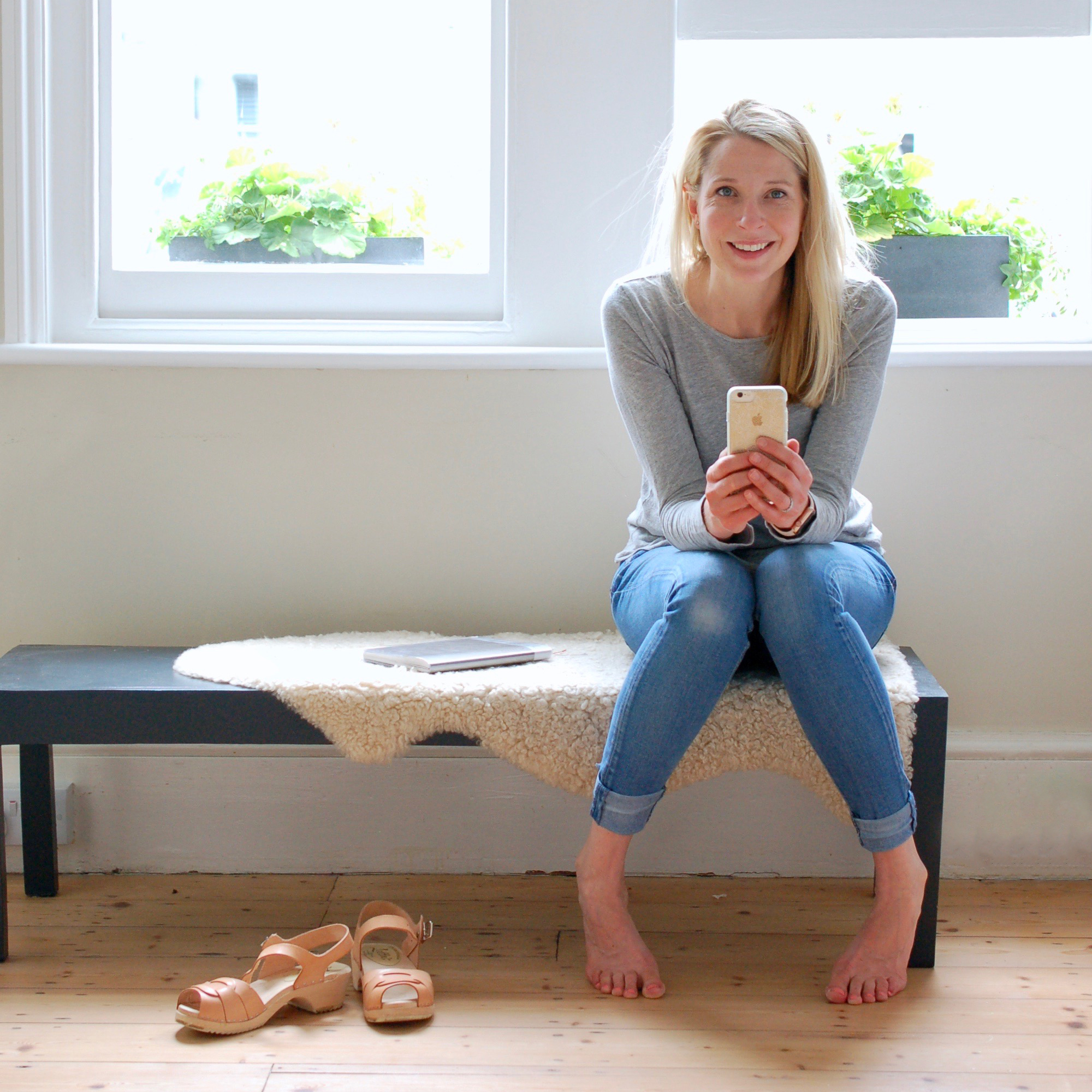 Olivia Williams -
brand & advertising manager
Olivia's world is surrounded by independent brands and entrepreneurs, both for 91 Magazine and with her marketing consultancy, The BirdHouse. For her, connecting the right brands with readers is like alchemy, understanding their ethos and creating opportunities within 91 Magazine. She came on board back in 2016 and cites some of her highlights as being the print launch at Anthropologie, the makers pop up event at West Elm and accompanying Caroline to receive an Amara Blog Award.
When Olivia isn't working, her girls keep her on her toes. Given half the chance she loves to drink coffee at home with music gently playing, enjoying a moment of calm to dial into the creative community on instagram.
Find out more about Olivia's world via her instagram.
Shelley Welti -
marketing manager
For as long as she can remember, Shelley has loved to tell stories. Even at primary school, in suburban Birmingham, her parents were always amazed at the stories she'd written about what she - and they - had supposedly been up to in the school holidays and at weekends (from visits to the beach to the less likely trip to the moon). Fast forward twenty years, and after completing a magazine journalism degree, writing for an array of independent titles - including her own online magazine and launching her content consultancy business - Shelley's love for storytelling is still at the forefront of everything she does. Although now, instead of writing about far-flung fantasy trips, her focus is on helping small businesses tell their own unique stories through their online content and PR.
When she's not writing, Shelley (who now lives in Brighton), enjoys walks along the seafront, perusing (and unfortunately for her bank account, buying!) the wares of the city's many independent stores and challenging herself to try new creative hobbies - inspired by the amazing makers she's met along the way. Most recently, she's fallen for the charms of the pottery wheel, arm-knitted a super-chunky blanket and somehow built a wooden planter out of palettes, despite never having used power tools before!